The Melbourne Rugby Club congratulates the Chargers who have taken home the top prize at this year's Bingham Cup in Nashville, Tennessee. Over 80 people made the trek from Melbourne to head to Nashville, Tennessee USA to play, coach, help and watch the 8th Bingham Cup Tournament. It is one of the largest amateur rugby tournaments in the world, having gay and inclusive teams from around the world compete over three days of games.
The Melbourne Chargers entered two teams, some heading to the States for their first tournament.
The Chargers A side competed against the Sydney Convicts, the current reigning champions in the final, taking it 20-7.
Chargers President Dan Syrus said all teams played incredibly well over the humid three days. "It was amazing to win the Bingham Cup," he said. "Everyone played out of their skins over the three days in blistering heat and humidity. The Sydney Convicts played well and we're proud that the cup remains in Australia."
The Chargers B side were tiered higher than expected, but played valiantly in every game. Captain Michael Smith said he still couldn't be prouder of how his boys represented the Chargers. "We were given a tough draw at the Bingham Cup, but the upside was that we got the chance to play against two original gay teams – the Kings Cross Steelers from London and the San Francisco Fog," he said.
"While the results didn't go the way for the B-team, I couldn't be prouder of the way the guys fought."
The Melbourne Chargers were also awarded the Ben Cohen StandUp Award for sportsmanship, both on and off the pitch. Lachlan Mitchell was named player of the tournament.
The Chargers mantra was 'Chargers First' for the event and at the final game almost everyone at the pitch was cheering them on.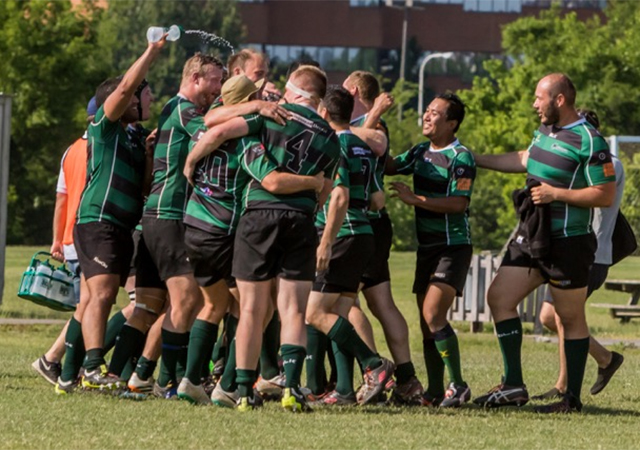 The Bingham Cup is named after Mark Bingham, a founder of the New York Gotham Knights and the San Francisco Fog. He was instrumental in helping take down United Flight 93 on September 11, 2001, avoiding it getting to its intended target.
Over 40 teams and 1,200 players competed over the three days. From Australia these included the Brisbane Hustlers, the Melbourne Chargers and the Sydney Convicts, with the latter two making it to the grand final against each other.
---
Final Score: Melbourne Chargers 20 – Sydney Convicts 7