The 2016 Dewar Shield champions have gone the distance again and put themselves in a position to be crowned the best Club team in Victoria. The journey back to the Grand Final though has not been an easy one.
After finishing second on the ladder behind the undefeated Harlequins, Melbourne found themselves against the minor Premiers in a mouth-watering match-up for the first Semi Final. It was a back and forth battle, with Quins pushing away on a number of occasions, but the Unicorns found a way to rein them back in each time. In the end Harlequins showed why they have been unbeatable all year and held out the strong finishing Unicorns.
This sent Melbourne to a do or die Preliminary Final against an unpredictable and in form Box Hill outfit. Melbourne found themselves down early on yet again, with the Bronco's potent backline inflicting damage with a number of early tries. Ill-discipline from Box Hill allowed Melbourne back into the game through the Unicorn's hard running and direct forwards and solid centres.
Despite being down a man for extended periods of time throughout the game, Box Hill held their lead. Until the very last play of the day. In the dying seconds Melbourne won the ball off the back of a solid scrum and got the ball into the hands of their devastating centre Afa Faatau, who did the rest and crashed over the line for the game winning try.
The strengths of this Melbourne side can be found in their structure and direction from head coach Tumai Edwards, as they have consistently stuck to their guns despite finding themselves in unfavourable positions. A perfect example of this was seen in last week's Preliminary Final where Box Hill was on top for the majority of the game, and in some stanzas, by a considerable margin. However they kept sticking to their structures and game plan and scraped through with a win.
The Melbourne Unicorns set piece will also be a force to be reckoned with tomorrow. Throughout the season their solid set piece has laid a firm foundation for their backs to take advantage of and they will hope this will again be the case against an equally strong Harlequins set piece.
Not only does their set piece match up with Quins, but their ability to to play for the full 80 minutes does also. Although their structure is solid, Melbourne will not want to rely on this against a team such as Quins, who have secured 87 points out of a possible 88 in the regular season.
The rematch of the 2016 final is sure to be one not to miss.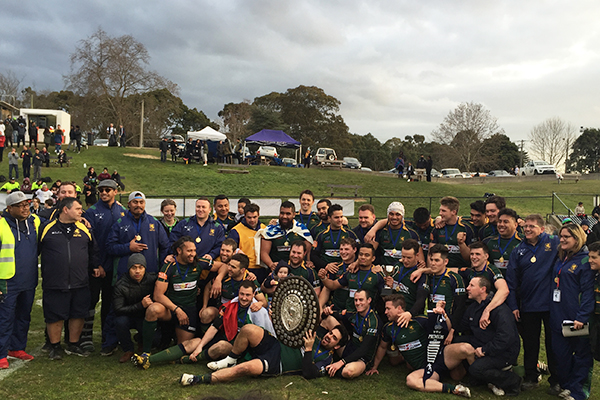 Source: Rebels Media Unit