The Victorian Rugby Union (VRU) will hold it's inaugural LGBTI Round on Saturday 8 April across all competitions in support of the 'Rainbow Round of Sport'. This round will aim to raise awareness around the issue of LGBTI prejudice and to push the mantra that sport is for all.
There will be over 50 rugby teams participating in games on the weekend and all have been encouraged to adorn their playing boots with rainbow laces, available for free to the clubs from participating retailers.
Victorian Rugby promotes inclusion within the sport and is committed to promoting accessibility to the game and making it a welcoming and unprejudiced environment for all who want to play, coach, referee or spectate regardless of their sex or sexuality.
Acting General Manager of the Victorian Rugby Union, Chris Evans said: "Here in Victoria we are committed to keeping rugby a game for all."
"The VRU strongly promotes the Inclusion Policy as put forward by Australian Rugby and we are always working towards supporting and growing competitions no matter your background, gender or sexuality."
"This round will be a fantastic opportunity for our Rugby Clubs in Victoria to also show their support of not only rugby players but individuals involved in the game at any capacity."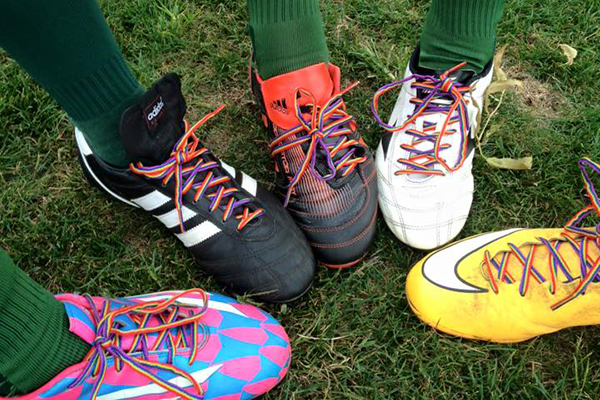 You can collect your free #rainbowlaces from any Medibank branch, Rebel or AMART sport stores. Find your closest store » click here
---
About Melbourne Chargers

The Melbourne Chargers formed in 2009 with the purpose of creating a rugby team where new players could learn the game in an accepting environment and players who had left the sport because of their sexuality could play openly. The team aims to contribute to the promotion and development of the sport of Rugby Union in Victoria and to provide a new and diverse social opportunity for same-sex attracted people.
For more information or to get involved with the Melbourne Chargers » click here
---
Source: Melbourne Rebels Media Unit