Round 10 saw the beginning of the second half of the 2015 Direct Connect #DewarShield season, as Clubs had their first follow up meeting for the year, with some big results.
It was an important win for the Unicorns, as Footscray's upset over Melbourne Uni keeps the pressure well and truly on in the battle for fourth place, and Unicorns' Head Coach Anare Koliavu took plenty of positives from a performance that included doubles to outside backs Telusa Veainu and Albert Aiolupotea.
"We started the game well and held the pressure going into a strong wind, and the boys stayed composed knowing that in the second half we would make our move," Koliavu said. "We have a bye this week and some of the boys' bodies will benefit from a rest, however we need to stay focused as after the bye we will be playing the top three teams in successive weeks."
Power House remain winless this season, however their Head Coach Glenn Fowles was proud of an effort that saw them push an impressive Unicorns outfit all the way.
"Scoring five tries shows that our work on attack is being rewarded," Fowles said.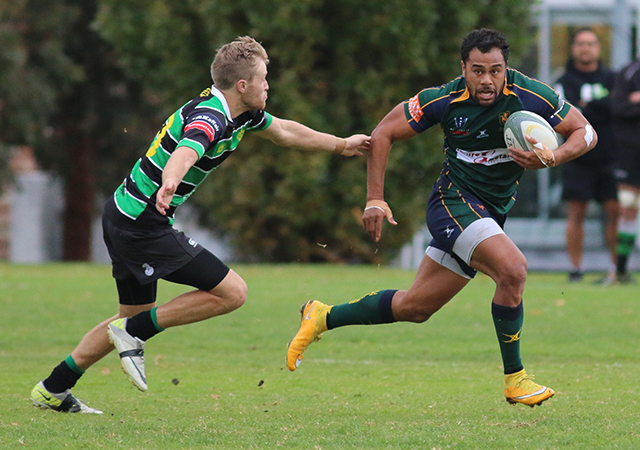 Photographs courtesy Andrew Stevenson Photography
Melbourne 40
Tries: Tim Emery, Telusa Veainu (2), Albert Aiolupotea (2), Tuafele Meni
Conversations: Telusa Veainu (5)
Power House 30
Scores Not Provided
Source: Rebels Media Unit
---
Next Match:

BLK Dewar Shield