The 2018 Dewar Shield Competition will kick-off this weekend with Round 1 delivering some mouth-watering match-ups.
In 2018 there will be eight teams vying for the prestigious Dewar Shield; 2017 Champions Harlequins, 2017 Runners-Up Melbourne, Box Hill, Moorabbin, Footscray, Power House, Melbourne University and Endeavour Hills.
Rugby Victoria Rugby Services Manager Will Nicholson believes that the 2018 Dewar Shield will be one of the tightest competitions in recent memory.
"The 8 teams that will participate in 2018 have the ability to beat any of the other teams on their day," Nicholson said.
"Just like we saw at the end of last year's regular season, top 4 positions can be up for grabs until the final whistle blows. I believe this year will be no different.
"New interstate and international players coming into the competition will add to the competitiveness of this already tough competition, as will a number of exciting players moving up from the Colts competition.
"The Dewar Shield is sure to be a tough and thrilling affair in 2018".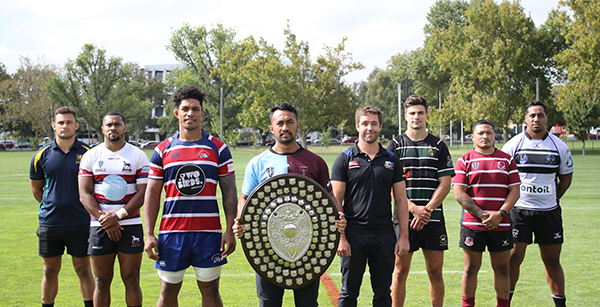 Round 1 Match-Ups:
Endeavour Hills v Melbourne – Kick-off 3:10pm at Frog Hollow Reserve
Moorabbin v Power House – Kick-off 3:10pm at Harold Caterson Reserve
Melbourne Uni v Box Hill – Kick-off 3:10pm at HG Smith Oval
Footscray v Harlequins – Kick-off 3:10pm at Henry Turner South Reserve
2018 Dewar Shield Fixture » click here
---
Source: Rugby VIC Media Unit